Environics Research Group Releases Final Report on Chief Selection Public Engagement Phase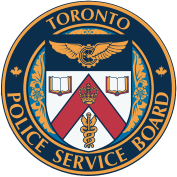 Today, we conclude public consultation of the Chief Selection process with the release of Environics Research Group Limited's (Environics) final report. Environics was retained by the Board in October 2020 to independently conduct a series of public consultations and a survey to inform the Board in its search for the next Chief of Police. This public engagement, the most extensive for a Chief selection process that the Board has organized to date, provided opportunities for residents and stakeholders across the city to share input on this topic, ensuring that a diverse range of voices were heard.

Environics engaged a total of 868 stakeholders through various platforms, including four public consultations that took place across Toronto in March and April, 2021 – in Etobicoke, Downtown, Scarborough and North York – and the public forum livestreams received 1,722 total views. In addition, an online survey was available through the Board's website, providing another opportunity for residents to share their views. As part of the consultation phase, 33 key stakeholder discussions, including pre-consultation interviews took place; this included underserved and marginalized Torontonians, youth groups, elected officials, members of the Toronto Police Service's consultative committees, Toronto Police Service Members, members of the City of Toronto advisory committees, and representatives from the business community.

The Board would like to thank Environics for its significant contribution to our wide-ranging Chief selection process, as well as the many Torontonians who took the time to assist us by sharing their thoughts and opinions on this critical decision for our city. The Board recognizes that the selection of Chief is one of the most important decisions it makes. As the Board, Service and City continue to reimagine community safety and modernize, the next Chief will play a critical role leading the dedicated Members of the Service in providing excellent and effective service to members of the public.

This important report will inform the next phase of the search process: the Board's executive search, which will be managed by Boyden. The Board and Boyden are committed to meaningfully and substantively incorporating community voices and sentiment into the executive search and selection process.

The Board is committed to updating the public as this important process proceeds. For updates, please visit the Board's website to find up-to-date information about progress in the Chief selection process: https://www.tpsb.ca/consultations-and-publications/chief.

---
The Toronto Police Services Board is the civilian body responsible for governing the Toronto Police Service. The Board is responsible for ensuring the provision of adequate and effective police services in the City of Toronto, setting priorities and objectives for the Toronto Police Service, approving the annual police budget and selecting the Chief of Police.
---
Contact: Sandy Murray
sandy.murray@tpsb.ca
416-808-8090