Toronto Police Services Board's Mental Health and Advisory Panel (MHAAP) Invites Applications for Membership from Community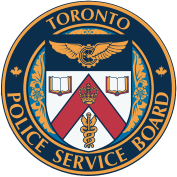 The Board, at its meeting of February 21, 2019, approved the establishment of the Board's Mental Health and Addictions Advisory Panel (MHAAP) (Min. No. P36/19 refers) which superseded its then-current Mental Health Sub-Committee.

As noted at that time, MHAAP is comprised of Board Members, Service Members and members of the community, ensuring that representatives from organizations run by and for people with lived experiences are included.

MHAAP's membership must reflect the diversity of Toronto with representatives from major as well as more locally-based groups or organizations serving youth and marginalized and racialized groups.

When establishing MHAAP, alongside those with expertise in the areas of law and human rights, accountability and data, an emphasis was placed on including individuals with both client-focused, and direct lived experience of mental health and addictions issues (including lived experience in addictions or substance use, including harm reduction and service delivery). A minimum of two members with direct lived experience of mental health and addictions issues or who are connected to an organization representing people with lived experience of mental health and addictions issues, was required as part of the membership of MHAAP.

Police Reform Recommendation #63 approved by the Board in August 2020 (Min. No. P129/20 refers) requires the MHAAP membership to be reviewed at least once every 3 years or when otherwise required.

At this time, we are seeking applications for the new membership of MHAAP.

Current MHAAP members are encouraged to apply, along with other interested community members who would like the opportunity to be a part of MHAAP.

We are seeking membership from a cross-section of sectors, representing a vast span of expertise, experience and perspectives.

In particular, we have identified some specific expertise that we would like one or more members to possess as follows: (it should be noted that it is not expected that all members will have expertise in all areas)
Mental Health and Addictions Expertise
Expertise from Individuals with Lived Experience of Mental Health and/or Addiction Issues or Knowledge of Experience
Expertise/experience with Youth/Young People
Expertise/experience with marginalized/vulnerable populations
Expertise in data analysis and evaluation
Understanding of and/or experience with alternative crisis delivery models
In addition, every member of MHAAP should possess some level of skill in or demonstration of the following areas:
Analytical and Critical Thinking
Interpersonal Communications
Governance Expertise
Commitment to MHAAP's mandate
Individuals wishing to apply for membership on MHAAP will be required to provide a resume, and to complete an application form, comprised of a series of questions about the applicant's experience and background, including the level and nature of expertise the applicant has, the applicant's background and relevant community experience.

Once again, an emphasis is placed on including individuals with both client-focused and direct lived experience of mental health and addictions issues.

Applications must be received by Friday August 19, 2022.

Those applicants who have been chosen to proceed through the process will be asked to attend an interview in September 2022. At the conclusion of the selection process, the selection panel will recommend to the Board a list of proposed members to participate on MHAAP, as well as the Board and Community Co-Chairs.

It is anticipated that the recommendations for membership will be made to the Board at or by its meeting on November 14, 2022.

It is anticipated that MHAAP will meet every three months, and as needed. A number of sub-committees and working groups may also be established to deal with specific issues.

It is anticipated that the first meeting of the newly-constituted MHAAP will be held in January 2023, and that MHAAP's membership will be reviewed at least once every three years, or when otherwise required.

Applications can be made by following this link: https://tpsb.ca/mhaap-application
---
The Toronto Police Services Board is the civilian body responsible for governing the Toronto Police Service. The Board is responsible for ensuring the provision of adequate and effective police services in the City of Toronto, setting priorities and objectives for the Toronto Police Service, approving the annual police budget and selecting the Chief of Police.
---
Contact: Sandy Murray
sandy.murray@tpsb.ca
416-808-8090
You received this email because you subscribed to this mailing list on the TPSB website.

Click here to Unsubscribe