Toronto Police Services Board Approves Toronto Police Service's 2022 Budget with 2.3% Increase that Makes Investments in Innovative Community Safety Initiatives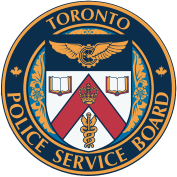 At a special meeting today, the Toronto Police Services Board unanimously approved 2022 budget proposals for the Toronto Police Service operating and capital budgets, the Parking Enforcement operating budget, and the Board's operating budget. The Service's operating budget results in a 2.3% increase over the previous year's budget, achieved despite an incredibly challenging year and the significant policing priorities that lie ahead in 2022 and beyond. The 2022 Board-approved budget essentially allows the Service to maintain its current staffing levels.

Not only is this budget increase lower than inflation, but it also follows the fiscal constraint approach resulting in a 0% budget increase in three of the last five years. At the same time, through the strategic reallocation of existing resources, it allows for innovative enhancements in a number of priority areas, without increasing the Service's share of the City of Toronto's overall budget.

While achieving a responsible budget increase, the Service will be making important investments in a number of critical areas. Some of the enhanced community safety services that are part of this 2022 budget include the following:
Implementation of Recommendations from Missing and Missed Report – This budget prioritizes the implementation of the recommendations contained in the report by The Honourable Gloria J. Epstein, who led the Independent Civilian Review into Missing Person Investigations. The Missing and Missed Implementation Team, comprised jointly of a diverse group of community members and Service representatives, has begun its important work of developing a comprehensive implementation plan and regularly reporting on progress. Included is funding to support 15 Service Members who will begin the process of complying with mandatory provincial legislation with respect to Major Case Management with which the Service has not complied for 17 years. When these important recommendations are implemented, they will improve the Service's ability to investigate missing persons in our city, strengthen relationships with the communities we serve, reduce victimization, and save lives. Notably, this is the only staffing increase in this year's budget request.

Enhancement of Neighbourhood Community Officer (NCO) Program – This innovative program, which currently has 178 officers in 38 of the city's 158 neighbourhoods, will grow in 2022, by redeploying resources to help increase the number of officers working in and with communities to make Toronto safer. Neighbourhood Community Officers work in partnership with local residents and community-based organizations to address community safety and quality of life issues. With a mandate that includes building relationships and solving problems within their neighbourhoods, NCOs are accountable to the communities they serve.

Continued Roll-out of Body-Worn Camera (BWC) Program – In 2021, the Service continued the roll-out of BWCs to front-line officers, with a blend of officers from various Divisions, governed by a comprehensive Board Policy which balances the important principles of transparency, accountability and privacy. It is anticipated that over 2,000 officers will be trained, with full completion of the program by the first quarter of 2022. By recording interactions with members of the public, BWCs have been advanced as one way to increase transparency, enhance accountability for rights protections and situations in which force is used during an interaction with police, and improve law enforcement practices by identifying where a need may exist for additional training, supervision or discipline.

Improvement in Response to People Dealing with Mental Health and Addictions Issues – This budget demonstrates the continued emphasis the Board and Service place on responding to individuals who appear to be experiencing mental health and/or addictions issues. We remain focused on developing and implementing effective, comprehensive, compassionate and respectful responses to these complex issues. In 2022, the Service will expand the number of police officers who receive enhanced mental health training. In addition, we continue to support the innovative 911 call diversion project in collaboration with the Gerstein Crisis Centre which diverts non-emergent mental health related calls away from a police response. The Board and Service are also committed to working in partnership with the City of Toronto as it launches the community safety and crisis support service pilots that will test a new, non-police led approach to non-emergency, non-violent calls, including those involving persons in crisis.
These important priorities are being supported, while the Service maintains its number of Members, both uniform and civilian, and while the city continues to grow, and experiences a multitude of complex and challenging stressors.

The Board views this as a balanced and fiscally responsible budget, one that covers the impacts of the collective agreements with the Toronto Police Association and the Senior Officers' Organization of 2.2%, with only a 0.1% increase for other inflationary, contractual or legislated increases.

Following the meeting, Board Chair Jim Hart noted: "Once again, the budget process has taken place in a challenging and dynamic period, as the COVID-19 pandemic continues to create complex impacts, while we have worked to move forward in transforming and modernizing our organization, meaningfully informed by the voices of our communities. As always, the Board's ultimate governance role – to ensure adequate and effective policing services – continues to guide its decision-making and policy development. The Board believes that the budgets approved today will allow the Service to deliver effective, efficient, accountable fair and compassionate policing services, furthering the important police reform work of the Service and the Board."

"I believe it is important that we keep investing in community safety, neighbourhood officers, road safety enforcement, and accountability, including enacting the recommendations from the Missing and Missed Review," said Mayor John Tory. "The 2022 Toronto Police Service budget responds to residents who have called for more Neighbourhood Community Officers in their community, more traffic enforcement on our streets, more police officers with enhanced mental health training, more resources dedicated to preventing and investigating hate crimes, and more work done reducing victimization and saving lives, as well as building bridges with the 2SLGBTQ+, racialized, and Indigenous communities."

The 2022 operating budget is premised on the principle of maintaining resources and funding to ensure adequate and effective policing when and where the public needs it, to meet the needs of Torontonians, while continuing to enhance innovative and accountable community safety services in several priority areas. These priorities include an expansion of neighbourhood policing, ongoing equity and diversity initiatives, and modernizing the delivery of policing services to meet increasingly complex community safety needs in a growing and changing city.

Following the Board's approval, Chief James Ramer said, "We thank the Board for approving our 2022 budget proposal. We've worked hard to table a fiscally responsible budget that is responsive to the needs of our growing city and to the priorities that Torontonians have told us matter the most. I also want to thank our members, who remain dedicated to serving Toronto and to keeping its many neighbourhoods safe."

Describing the principles that have influenced the budget development this year, the Board's Executive Director and Chief of Staff, Ryan Teschner, said, "The Board continues to look to the public to define policing objectives and priorities in this City, incorporating community voices into our approach to ensuring community safety for members of all of Toronto's communities, as we remain focused on transformation and innovation."

Budget transparency and education are key components of meaningfully engaging Toronto residents, businesses and stakeholders on the question of how public dollars are spent. Public touchpoints and consultations that occurred last year have helped to provide feedback to improve our understanding of the complex needs of the communities we serve.

Some of the ways in which the Service and Board have gathered input from Torontonians include:
The Board's July 2020 virtual town hall meetings (culminating in the 81 Police Reform Recommendations, which underpin this budget)

Monthly Board meetings, where various topics and initiatives are considered, along with deputations from members of the public and organizations

Race-based data information sessions

Community policing information sessions

Policing and community safety related public opinion surveys and focus groups

Chief selection process, including extensive, independent public consultations as part of the Board's process for selecting the next Chief of Police

Community Policing Liaison Committees for each Division and Community Consultative Committees

The Board and the Service engaging extensively with regulatory bodies, different levels of government, community organizations, academic experts, subject matter experts within and outside of the Service, as well as the Board's own Anti-Racism Advisory Panel and Mental Health and Addictions Advisory Panel, and the public as a whole, including the Police and Community Engagement Review Committee (P.A.C.E.R.), on a series of issues and initiatives related to policing reform and improved services, including on the 2022 budget.
The Board's and Service's efforts to provide detailed and meaningful information about the budget are constantly evolving. Building on previous years' efforts to share more information on the budget, the Service has continued with extensive public education related to the 2022 budget, including information that is accessible on its website. This information includes: a detailed 2022 operating budget program breakdown, a high-level operating budget line-by-line request, information about the capital budget, past budget data, information about the Public Safety Data Portal - which includes a broad range of data for public viewing to assist in assessing community safety trends and key indicators - and details about how to further engage in the Board and City of Toronto budget processes. Public input on the line-by-line budget was also sought through the webpage in 2021.

The Board-approved budgets will now be forwarded to Toronto City Council's Budget Committee for consideration in the City's upcoming 2022 budget process, commencing shortly, with City Council consideration scheduled to take place on February 17.

The Board recognizes the incredible dedication that our Service Members, both uniform and civilian, demonstrate each and every day, to keep Toronto safe, despite the unique and significant challenges we are all facing, both personally during the pandemic, and, as an organization. We thank them for their extraordinary dedication to duty, and for the outstanding, professional and compassionate service they provide to Toronto's communities.

Key Facts for the Board-approved 2022 Budgets

Toronto Police Service Operating Budget
Budget amount requested - 2022 net operating budget request of $1,100.6M
Percentage increase in requested budget – 2.3%
Toronto Police Service 2022-2031 Capital Program
Budget amount requested

2022 - net request of $30.7M and gross amount of $60.5M
10-year program - a total of $219.6M net and $646.8M gross
Parking Enforcement Unit Operating Budget
Budget amount requested - net request of $50.9M
Percentage increase in requested budget – 3.3%
Toronto Police Services Board's 2022 Operating Budget
Budget amount requested - net request of $1,969,800
Percentage increase in requested budget – 2.0%
---
The Toronto Police Services Board is the civilian body responsible for governing the Toronto Police Service. The Board is responsible for ensuring the provision of adequate and effective police services in the City of Toronto, setting priorities and objectives for the Toronto Police Service, approving the annual police budget and selecting the Chief of Police.
---
Contact: Sandy Murray
sandy.murray@tpsb.ca
416-808-8090
Unsubscribe