Board Announces Interim Chief and Launch of Chief Selection Process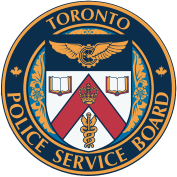 As Chief Saunders has previously announced, he will be retiring from the Toronto Police Service effective July 31, 2020, with almost 38 years of dedicated and exceptional service. On behalf of the Board, including Mayor Tory, Chair Jim Hart stated that "the Board wants to thank Chief Saunders for his decades of extraordinary commitment to our organization, and to the residents of Toronto. His renowned policing expertise, steadfast professionalism and ability to steer the Service through a challenging period of significant transformation have undoubtedly enhanced policing in our City. We wish Chief Saunders well in his retirement." The Board intends to recognize Chief Saunders more fully, and pay tribute to his many years of excellent and dedicated service, as we more closely approach his date of retirement.

The Board has made the decision to appoint Deputy Chief James Ramer as Interim Chief of Police, effective August 1, 2020, and until such time as a new Chief of Police is appointed by the Board. James Ramer has been a Member of the Toronto Police Service since 1980 and is currently a Deputy Chief of Specialized Operations Command, which is responsible for the Service's various investigative squads and a variety of uniform specialized units.

Deputy Ramer has a long history of community engagement, which has included leading the Service's Community Partnerships & Engagement Unit (formerly the Community Mobilization Unit) and co-chairing the Chief's Black Consultative Committee for five years. Deputy Ramer has also overseen the expansion of initiatives to respond to persons in crisis, including mental health crisis, more effectively and compassionately. In addition, Deputy Ramer has continuously worked to act as a champion of promoting diversity and inclusivity within all ranks of the Service, working to ensure that the front-line and senior ranks of the Service reflect the communities we serve.

A noted leader in the policing community, Deputy Ramer has championed the development of a gang prevention strategy which focuses on proactive engagement with young people who may be in conflict with the law, and includes community outreach and engagement with partners in communities most impacted by crime. He is also a member of many national and international law enforcement bodies, with particular expertise in counter-terrorism, national security and organized crime. In 2019, he was invested as a Member of the Order of Merit of the Police Forces by the Governor General of Canada. Deputy Ramer has confirmed for the Board that he will not be applying as a candidate to become the next Chief of Police for the Service.

Chair Hart, on behalf of the Board, said, "throughout his career, Deputy Ramer has demonstrated a stellar law enforcement leadership record, balanced with a demonstrated commitment to working with communities to foster meaningful partnerships and effective, sustained mobilization. The Board is confident in his ability to provide professional, capable and compassionate leadership during this period."
Mayor Tory also welcomed the appointment of Deputy Ramer as Interim Chief, saying, "I am confident that Deputy Ramer will provide the leadership our police service needs over the coming months. He is committed to the police service and our city. I know that his vast policing experience will serve him well in this role, that he will continue the modernization which is underway, and that he is dedicated to keeping our city safe."

On his appointment, Deputy Ramer said, "I am honoured to be named Interim Chief by the Board and to lead the Toronto Police Service during this interim and important period. I will continue the vital work of modernizing and transforming our organization, in meaningful partnership with our Members and the communities we serve. Each day, I will make it my singular priority to build public trust and confidence in the Toronto Police Service, and the dedicated men and women who serve us bravely."

The Board has also decided to commence a comprehensive procurement process to select a firm that will help the Board to conduct the search process for the Service's next Chief of Police. It is always critical that this search process be independent, robust and wide-ranging. Especially in a time of heightened engagement around important policing issues, the Board will also require the firm that is ultimately selected to demonstrate its ability to undertake a comprehensive public consultation process that will effectively engage the diverse voices of Toronto in identifying the qualities and priorities for the next Chief of Police. The Board recognizes that the selection of Chief is one of the most important decisions it makes, and looks forward to meaningful public engagement in this selection process.
---
The Toronto Police Services Board is the civilian body responsible for governing the Toronto Police Service. The Board is responsible for ensuring the provision of adequate and effective police services in the City of Toronto, setting priorities and objectives for the Toronto Police Service, approving the annual police budget and selecting the Chief of Police.
---
Contact: Sandy Murray
sandy.murray@tpsb.ca
416-808-8090