Toronto Police Services Board Briefed on Toronto Police Service's Operational Plan for Anticipated Weekend Protests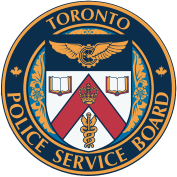 Today, the Board held a Special Confidential Board Meeting for the Chief to brief the Board on this weekend's anticipated "Freedom Convoy." Board Members were briefed on the details of the operational plan, including the priorities and objectives for the operation, and had opportunities to ask questions of the Chief and obtain further information.

The requirement for information-sharing is triggered in the case of a major event/operation or organizationally significant issue. The anticipated "Freedom Convoy" planned for this weekend meets this threshold.

The Board, at its meeting of July 19, 2012, received a report from the Honourable John W. Morden entitled "Independent Civilian Review Into Matters Relating to the G20 Summit," and received all recommendations in this report for implementation. A number of recommendations in the report relate to "major events" and "critical points" involving the Toronto Police Service. The Board has a responsibility in law to govern and oversee effective policing within its jurisdiction. As such, the Board has the responsibility to inform itself about the relevant operational plans for a major event so that it can ensure adequate and effective policing in the City of Toronto.

As outlined in the Morden Report, and reinforced recently in the report by the Honourable Gloria J. Epstein, "Missing and Missed: Report of the Independent Civilian Review into Missing Person Investigations," the Board must be effectively informed so it can discharge its governance and oversight responsibilities.

The Board is supportive of Chief Ramer's and the Service's plan, and the extensive work that is underway to provide adequate and effective policing services this weekend. The Board also thanks the Members of the Service for their professionalism, and overarching commitment to keeping Toronto residents safe, while ensuring the rights of everyone involved – including those who wish to peacefully assemble and express themselves – are respected.
---
The Toronto Police Services Board is the civilian body responsible for governing the Toronto Police Service. The Board is responsible for ensuring the provision of adequate and effective police services in the City of Toronto, setting priorities and objectives for the Toronto Police Service, approving the annual police budget and selecting the Chief of Police.
---
Contact: Sandy Murray
sandy.murray@tpsb.ca
416-808-8090
Unsubscribe