Statement From the Toronto Police Services Board Regarding Release of OHRC's "Framework For Change to Address Systemic Racism In Policing"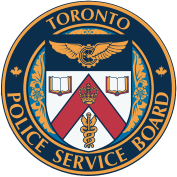 Today, the Ontario Human Rights Commission released "Framework for change to address systemic racism in policing", calling broadly for police reform, and highlighting specific areas of provincial focus. The Board welcomes this call from the OHRC for continued provincial involvement, direction and leadership.

The Board itself continues to lead and support police reform aimed at addressing the disparate impact of policing on racialized communities and, in particular, Black communities. This most recent report by the OHRC joins the chorus of calls for change from community, the Board and municipal level stakeholders. In August 2020, the Board approved 81 recommendations that created a clear and comprehensive roadmap for police reform in Toronto. These reforms were developed with feedback and input from members of the public, the Board's Advisory Panels (Anti-Racism Advisory Panel, Mental Health and Addictions Advisory Panel), as well as from Toronto City Council. Since then, the Board has worked closely with its Panels, the Toronto Police Service, and its City and community partners to implement the 81 recommendations. This work remains a key priority for the Board and the Toronto Police Service.

The Board is pleased that the OHRC has joined its appeals for legislative and other change at the Provincial level. Over the past year, the Board has participated in consultations on the province's Community Safety and Policing Act, 2019, which will replace the Police Services Act, 1990. Topics have included:
a request for legislative amendments concerning suspension without pay and revocation of a police officer's appointment (see Board's September 22, 2020 letter) and,
a request for a comprehensive review of the province's Use of Force Model, and the implementation of changes that would prioritize de-escalation in a modernized Model (see Board's January 5, 2021 letter).
The Board's letters containing those appeals, their responses, and other updates, including the Board's implementation dashboard for its police reform work, are found on the
Policing Reform Implementation
page of our website.
The Board takes pride in the work that it has accomplished to date with its community and municipal partners in advancing police reform in Toronto and applauds the recognition by the OHRC that some of the systemic issues in policing require the engagement of other levels of governments that hold the required legislative levers. The Board looks forward to continuing to collaborate with the province and other partners, including the OHRC, to continue Ontario's work as a leader in equitable and modern policing internationally.

---
The Toronto Police Services Board is the civilian body responsible for governing the Toronto Police Service. The Board is responsible for ensuring the provision of adequate and effective police services in the City of Toronto, setting priorities and objectives for the Toronto Police Service, approving the annual police budget and selecting the Chief of Police.
---
Contact: Danielle Dowdy
Advisor, Toronto Police Services Board
Danielle.Dowdy@tpsb.ca
(416) 808-8094