Toronto Police Services Board Statement Regarding the Death of Constable Jeffrey Northrup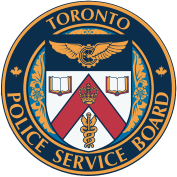 The Toronto Police Services Board sends its deepest condolences to the family and loved ones of Constable Jeffrey Northrup of 52 Division, who was tragically killed while responding to a call overnight.

As we all so keenly know, a police officer takes an oath to serve and protect the members of their community, diligently, with dedication, and despite the considerable risks inherent in a profession founded on ensuring the safety of the public. An officer who gives their life in the line of duty, protecting their community with incredible bravery and extraordinary commitment, as Constable Northrup has done, has, undoubtedly, made the ultimate sacrifice.

We know that the Toronto Police Service is very much a family in many ways, and the loss of one Member has a deep and profound impact on the entire organization. In this time of extraordinary grief and sadness, as we struggle, together, to deal with this senseless loss of life, we hope that Members find solace and support in each other, and in the various supports and resources available to them through the Service.

Our hearts and thoughts are with the family of Constable Northrup, and the Members of the Toronto Police Service, as we mourn his tragic passing and pay tribute to his remarkable contribution.

---
The Toronto Police Services Board is the civilian body responsible for governing the Toronto Police Service. The Board is responsible for ensuring the provision of adequate and effective police services in the City of Toronto, setting priorities and objectives for the Toronto Police Service, approving the annual police budget and selecting the Chief of Police.
---
Contact: Sandy Murray
sandy.murray@tpsb.ca
416-808-8090