Police Week 2020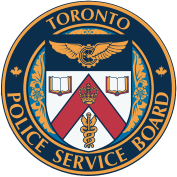 Message from the Toronto Police Services Board
This year, across the province, May 10-16 has been designated as Police Week. Police Week is an important annual tradition in our province, focused on increasing community awareness and acknowledgement of police services and all of the important work they do to serve and protect our communities, while strengthening the ever-critical partnerships between the public and police. The theme for 2020 is "Leading the way to safer communities," and without a doubt, our police services provide this critical leadership. The Toronto Police Service demonstrates this leadership each day, as it partners with our city's communities in the development of proactive engagement initiatives, innovative crime prevention projects, and in the Service's general enforcement efforts.
This year, due to the impact of the COVID-19 pandemic, we must observe Police Week in a different fashion, virtually, instead of in person. But this difference, in no way, diminishes the importance of observing this occasion. Indeed, in these unprecedented times, the outstanding commitment of our police services is even more evident – in the acts, big and small – that the Members of the Toronto Police Service engage in each day to keep us all safe. In the midst of such difficult times, where all of us are concerned about our health and that of our families, our Service Members willingly face risk and uncertainty, committed to doing their job every single day, diligently, and with incredible dedication. They are truly "leading the way to safer communities" across Toronto.
This year, we honour all members of police services that contribute to keeping Ontario's communities safe and resilient, no matter the circumstances, no matter the risk, no matter the danger. We thank them for their courage, for their compassion, and for the outstanding job they do each and every day.
---
The Toronto Police Services Board is the civilian body responsible for governing the Toronto Police Service. The Board is responsible for ensuring the provision of adequate and effective police services in the City of Toronto, setting priorities and objectives for the Toronto Police Service, approving the annual police budget and selecting the Chief of Police.
---
Contact: Sandy Murray
sandy.murray@tpsb.ca
416-808-8090