Postponing of Discussion on the Report with respect to Recommendations for the Board Related to Current Events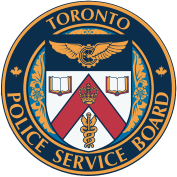 TORONTO: Further to previous announcements, the Board will consider a Motion to refer the report from Chair Hart entitled, "Recommendations for the Board related to Current Events," originally scheduled for tomorrow's Board meeting, back to the Board's Chair. This will allow for time to engage in broader consultation with the public and the Board's advisory panels. The Chair will bring a new report back to a future meeting of the Board, accounting for this consultation, as soon as practical and after the consultations are concluded.

Following release of the Chair's report earlier this week, the Board heard important calls from the public and stakeholders for additional time to consult on any recommendations that come before the Board. As well, it will be helpful to await the outcome of City Council's deliberations, at the end of this month, on policing matters. The Board believes that it is critical to wait and allow the discussion and decisions of City Council to inform the final drafting of this report.

The Board is listening to the public and thanks all of the individuals who have made their voices heard on these issues. To facilitate broader public consultation on these important matters, the Board will shortly announce details on a forum to hear directly from the public on issues related to police accountability, reform, and community safety priorities. This forum will take place the week of July 6, 2020, and the input received, along with input from the Board's advisory panels, will inform any recommendations the Board ultimately brings forward.

The many members of the public who have requested to make a deputation tomorrow on this report will be invited to join the future public forum, as well as to make a deputation on this matter before the Board when a new report is brought back to the Board. The Board is grateful for the public engagement with respect to this issue and apologizes for the late notice of these changes.
---
The Toronto Police Services Board is the civilian body responsible for governing the Toronto Police Service. The Board is responsible for ensuring the provision of adequate and effective police services in the City of Toronto, setting priorities and objectives for the Toronto Police Service, approving the annual police budget and selecting the Chief of Police.
---
Contact: Sandy Murray
sandy.murray@tpsb.ca
416-808-8090