Toronto Police Services Board's Statement Regarding the Death of Ms. Regis Korchinski-Paquet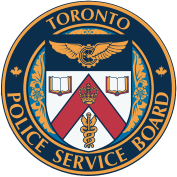 The Toronto Police Services Board would like to express our sincere condolences to the family, friends and loved ones of Ms. Regis Korchinski-Paquet. We acknowledge the tragic loss of her life and the tremendous impact it has had on the communities of which she was a part.
As in any case of death or serious injury involving police, the province's Special Investigations Unit (SIU) has invoked its mandate and is currently investigating the circumstances around this incident. The role of the SIU, and the independence with which it must operate, is critical to its essential function and mandate: maintaining confidence in Ontario's police services by assuring the public that, as in this case, incidents involving police officers where there has been a death are subjected to rigorous, independent investigation. The SIU's work is made more effective and efficient by the cooperation of police services, and the Board notes Chief Saunders has publicly affirmed the Service's cooperation so that the SIU can establish the facts of this case swiftly, fairly and objectively.


The Board joins Mayor Tory and others in requesting that the SIU work as expeditiously as possible, so that its investigation can conclude and the public can be informed of its findings. Everyone wants, and deserves, answers in this case. We would also request that the SIU provide regular public updates regarding the status of this investigation as it unfolds, as this will bring additional transparency to the process and enhance public confidence.

As many know, following any SIU investigation, the Chief is required by the Police Services Act to conduct a section 11 investigation into the incident. Section 11 investigations require the Chief of Police to review the procedures, policies, officer conduct, governance, and all other relevant matters associated with a case. The Board views this review as an additional source of important information that will come to the Board in due course. Should this review provide specific or systemic recommendations, the Board will review them, with the priority, as always, of serving and protecting the public and ensuring fair and equitable policing for all Torontonians.
---
The Toronto Police Services Board is the civilian body responsible for governing the Toronto Police Service. The Board is responsible for ensuring the provision of adequate and effective police services in the City of Toronto, setting priorities and objectives for the Toronto Police Service, approving the annual police budget and selecting the Chief of Police.
---
Contact: Sandy Murray
sandy.murray@tpsb.ca
416-808-8090