2021 Chief Selection

One of the Board's most significant responsibilities is to recruit and appoint a Chief of Police. As set in out in section 31(d) of the Police Services Act, the Board has the statutory responsibility to "recruit and appoint the chief of police."
On July 31, 2020, Chief Mark Saunders retired from the Toronto Police Service (Service). Currently, James Ramer is serving as Chief of Police until a new Chief is appointed.
The Board has commenced a two-part Chief selection process, which will begin with a wide-ranging public consultation, followed by extensive recruiting by an executive search firm with expertise and experience in Chief of Police recruitment.
What We Have Done So Far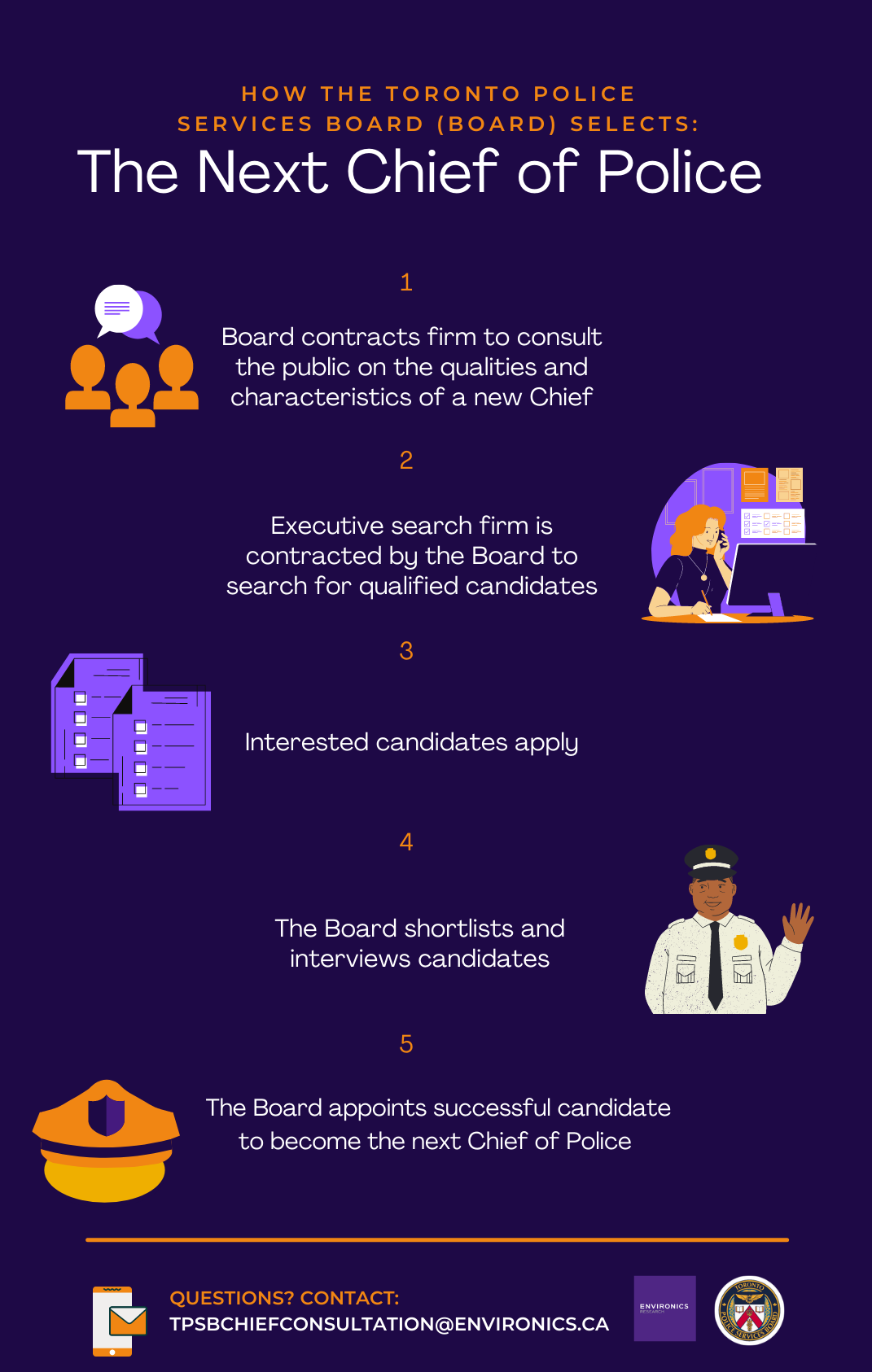 Make Your Voice Heard
Public consultations
Environics Research, on behalf of the Board, is conducting a series of public consultations to inform the process for appointing the Toronto Police Service's next Chief of Police.  These consultations, the most extensive for a Chief selection process that the Board has organized to date, will provide opportunities for people across the City to share input on this topic, ensuring that a diverse range of voices are heard. Given the current pandemic guidelines, these consultations will take place virtually using Zoom.
To register for a consultation, click here. To learn more about this process, read our news release here.
Online survey
If you are unable to participate in these consultations, but would still like to provide input, please complete our Chief Selection Public Consultation Survey. Answers will be received until 5pm, May 13, 2021.