Board Responds to Interim Chief Ramer's Statement regarding OIPRD Investigation regarding SIU Notification in Theriault Matter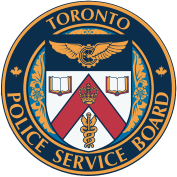 Today, Interim Chief Ramer spoke about a report recently received by the Board regarding the issue of the duty to report to the Special Investigations Unit (SIU), as it applies to the case involving P.C. Michael Theriault and Christian Theriault. The investigation was conducted by the Office of the Independent Police Review Director in response to a complaint made by Dafonte Miller.

In his remarks on this matter today, Chief Ramer unequivocally apologized for the fact that the decision not to notify the SIU on the night in question has broken trust between the police, Dafonte Miller and the broader community. He vows to strengthen the process of notification, notifying in all cases where a police officer has been involved in an incident that results in serious injury, revising applicable procedures and implementing more robust legislation regarding reporting requirements.

The Board strongly supports the approach Chief Ramer has taken in this regard. The trust between police and community is of the utmost importance and where work must be done to rebuild broken trust, this must be our highest priority. We echo the apology that has been made to Mr. Miller and to the community at large, and we stand behind Chief Ramer and the Service in committing ourselves to this work.

In addition, the Board continues to await the section 11 investigation into the incident involving Michael and Christian Theriault being conducted by the Waterloo Regional Police Service. Section 11 investigations are required under the Police Services Act when an SIU investigation has also occurred. Section 11 investigations require the Chief of Police to review the procedures, policies, governance, and all other relevant matters associated with a case, and are meant to identify, if any, systemic issues, concerns or areas for improvement in service delivery.

The Board is committed to ensuring that where we can learn from what occurred, and make improvements to our training, procedures, systems and culture, we will do so. Our priority must always remain serving and protecting the public in an effective and equitable manner, incorporating community expectations and experiences into the work that we do.
---
The Toronto Police Services Board is the civilian body responsible for governing the Toronto Police Service. The Board is responsible for ensuring the provision of adequate and effective police services in the City of Toronto, setting priorities and objectives for the Toronto Police Service, approving the annual police budget and selecting the Chief of Police.
---
Contact: Sandy Murray
sandy.murray@tpsb.ca
416-808-8090