Toronto Police Services Board Applauds Project Community Space Results and Undertakes to Examine Bail System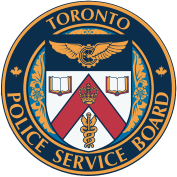 In response to the results released today by the Toronto Police Service regarding Project Community Space, the Toronto Police Services Board applauds this innovative initiative. This comprehensive intelligence-led operational plan addresses the increased gun violence associated with street gang activity in Toronto using a combination of increased police enforcement and enhanced engagement with communities. It also includes a focus on monitoring bail compliance, an issue of priority for our Board. Notably, Project Community Space was funded jointly by the municipal, provincial and federal governments, a powerful example of the importance of all levels of government partnering to address community safety and the positive impact that such cooperation can yield. The Board appreciates Mayor Tory's leadership in bringing all orders of government together in partnership on this important initiative.
The issue of gun violence in our community is a matter of great concern to Torontonians. In particular, the Board shares Chief Saunders' concerns about individuals who have committed serious firearms-related offences being released on bail, and recognizes the significant public safety risk that may be posed by such individuals. As a Board, we are committed to continuing to work with Chief Saunders and partnering with other justice system professionals to determine the nature and extent of the problem, and to work towards ensuring that the justice system as a whole protects our communities, while acknowledging the importance of preserving individual rights.
---
The Toronto Police Services Board is the civilian body responsible for governing the Toronto Police Service. The Board is responsible for ensuring the provision of adequate and effective police services in the City of Toronto, setting priorities and objectives for the Toronto Police Service, approving the annual police budget and selecting the Chief of Police.
---
Contact:
Sandy Murray
www.tpsb.ca
Senior Advisor, Toronto Police Services Board
(416) 808-8090