Toronto Police Services Board Continues to Advance on Reform Initiatives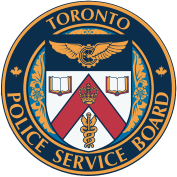 At its meeting today, the Toronto Police Services Board considered a number of important issues and initiatives that move us forward in our efforts to reform policing, both in terms of how we serve all the communities that make up Toronto, as well as how we work with our Members internally, to ensure they feel supported, well and safe.

These initiatives form parts of the Board's policing reform agenda – one that modernizes the role of the police in ensuring community safety along with our other partners. In addition, our policing reform approach also looks inward, at our systems, our behaviours, and our culture, recognizing that our Members can best serve and protect the public when they, themselves, work in a respectful, inclusive and compassionate workplace.

Race-Based Data Collection

The Board also heard a presentation, and considered reports resulting from the implementation of the Board's Race Based Data Collection, Analysis and Public Reporting Policy – the first Policy of its kind in Canadian policing. The findings of Phase 1 are centred on the data analysis related to Use of Force and Strip Search data. The report also discusses the work of the Community Advisory Panel (CAP) and the actions that have been developed by this group. The CAP represents a cornerstone of the Service's engagement approach and ensures the voices and perspectives of various communities are heard and reflected in the data analysis and actions to address the data analysis outcomes.

The Board considered the formal apology offered by Chief Ramer to the communities affected, which included an acknowledgement of the hurt and distrust these findings may cause, and a commitment to moving forward, together.

The Board also considered a report from the independent experts tasked with conducting an independent assessment of the Phase 1 analysis. This aspect of the Board's Policy is key to ensuring that the measurements are valid, as well as meaningfully and independently analyzed.

The Board indicated its strong support of the work of the Service in implementing the 38 actions it has developed to address the outcomes in both use of force and strip searches addressed in this report. They fall under a number of important and comprehensive themes, as follows, with some of the key actions items identified:

Listening and Understanding – Respectfully engaging with Black, Indigenous and racialized communities to understand the results, and determining the path forward together
Governance – Review use of force and strip search reports, at the Staff Superintendent level
Communication – Publish use of force and strip search data and analytics online
Training – Revise training in collaboration with community, to make more community-focused, provide Adverse Childhood Experience training, revise Coach Officer training to include understanding of unique needs of diverse communities
Procedures and Workflow – Mandatory review of video for all use of force incidents, mandatory supervisory debrief for use of force incident for probationary officers, and measuring race-based data in other interactions.
These actions represent one part of the Service's commitment to reduce disparate outcomes. They are in line with recommendations identified in the 81 Recommendations for Police Reform and other recommendations by the Anti Racism Advisory Panel (ARAP), Mental Health & Addictions Advisory Panel (MHAAP), and the Police and Community Engagement Review (PACER). We appreciate that the Service recognizes that these action items are foundational, and is committed to working together with communities and members to develop these actions, and identify additional areas for improvement.

In addition, the Board approved a number of Motions moved by Mayor Tory, and Board Member Ainsworth Morgan related to this important issue.

These include the following, among other items:
A declaration of its strong support for Chief Ramer to take all possible actions to address racial bias and individual acts of racism
A reaffirmation of its commitment and support for the Board's 81 Police Reform recommendations
Directing the Chief to implement mandatory reviews by supervisors of body-worn camera footage and in-car camera system footage for all Use of Force incidents, and to initiate a disciplinary investigation where excess force is deemed to have potentially occurred
Confirming its support of the Chief plan to incorporate anti-racism and unconscious bias elements into scenario-based and dynamic training to simulate real-world conditions and to ensure that such training emphasizes and prioritizes de-escalation
In response to the various reports, Chair Jim Hart stated that "the Board takes very seriously the significant disparity noted in the various reports, and is committed to working in partnership with members of the communities we serve to move forward together and directly address the issues we are facing. We acknowledge the deep hurt and distrust that members of many communities are feeling, and have felt over the years, and will work in earnest to build and repair these relationships, the cornerstone of good and effective community policing. We are already engaged in this work through the Board's and Service's police reform agenda – and, this work will continue to evolve as we learn more, identify ways to address what we are seeing, and work with the communities we serve to constantly improve community safety in Toronto."

To review the Motions approved today, please visit: https://tpsb.ca/images/motions/Item_4_Race_Based_Data_Collection_Motions_Approved_June_22_2022.pdf
To read the Chief's report on Race-Based Data Collection, and the independent experts' assessment, please visit: https://tpsb.ca/consultations-and-publications/items-of-interest/category/67-race-based-data-reporting
For more information on the Toronto Police Service's Race-Based Data Collection, please visit: https://www.tps.ca/race-based-data-collection/

Workplace Harassment Review

The Board considered the final report produced by Deloitte, following a comprehensive review of our current policies and procedures related to workplace personnel matters and workplace harassment.

As the employer, ultimately responsible for the health and wellbeing of all of our Members, the Board is committed to timely, effective and comprehensive implementation of the recommendations contained in the report, ensuring that the responses to the recommendations are meaningfully incorporated into new and existing programs, policies, procedures and processes, to truly effect organizational change.

As Chair Jim Hart noted, "as the employer, the Board has set as our objective to fully ensure that our Members understand that harassment, misogyny, and discrimination have no place in this organization. Change must be constant. It must happen everywhere, in every Division, Unit, across the Service, in every interaction and in every mind. Change of this magnitude is challenging, and it will take time, but I fully believe in our Service Members to meaningfully work towards it, through concrete changes in Policies and procedures, strengthened supervision, and an evolving culture that recognizes the significance of the issue."

For more information on the Workplace Harassment Review, please visit: https://tpsb.ca/consultations-and-publications/items-of-interest/category/66-building-a-respectful-and-inclusive-workplace

Reports from the Auditor-General

The Board also heard a presentation, and considered three reports from Beverly Romeo-Beehler, Auditor General, City of Toronto. As part of its police reform agenda, the Board entered into a Memorandum of Understanding with the City's Auditor General in January 2021, seeking to have independent audits conducted of areas of the Service's operations.

The Auditor General's first report deals with an audit of the Public Safety Answering Point, 9-1-1 Operations, with a focus on staffing, and improved information management. The second report reviews certain types of calls-for-service that police currently respond to, and makes recommendations to support more effective responses which may ultimately generate efficiencies that the Service can use to address policing priorities that need attention, such as response times on emergency calls.

In addition, the Auditor General published a third, "Key Common Themes" report to identify key common themes and findings across the two projects. Key themes include the need to improve and use data to enhance staffing and operational strategies, and ensure adequate resources are in place to address priority areas, as well as the need to explore alternative responses for certain lower-priority calls for service, to free up time for Priority Response Unit responders and 911 operators to respond to higher priority emergency calls and improve response times.

The Service, in its management response, accepted all recommendations and committed to implementing them, and work with the City and other stakeholders where necessary. At its meeting, the Board accepted the Auditor General's findings and recommendations, and approved the Service's management response concerning the implementation of the recommendations, committing to moving forward to ensure that policing is delivered to Torontonians in the most efficient and effective way possible.

Chair Jim Hart commented that "the recommendations made by the Auditor General are another step in our ongoing work to evolve and modernize the Service to meet the complex needs of the City, by understanding when police services are needed, recognizing when the public would be better served by another agency or stakeholder, and allocate the Service's and other resources to deliver community safety, and ensure community wellbeing, most efficiently and effectively. This is complex, collaborative work that will take time and effort, but the result will be better, more effective services for everyone."

To review the Motion approved today, please visit: https://tpsb.ca/images/motions/Item_3_Auditor_General_motions_June_22_2022.pdf
To read the full reports from the Auditor General, please visit: https://tpsb.ca/consultations-and-publications/items-of-interest/category/65-auditor-general-reports
Or view the video summaries of the Auditor General's reports:
Toronto Police Service – Audit of 9-1-1 Public Safety Answering Point Operations: https://youtu.be/BNbe6vDhOAg
Review of Toronto Police Service – Opportunities to Support More Effective Responses to Calls for Service: https://youtu.be/E6tJJmuKEcw
---
The Toronto Police Services Board is the civilian body responsible for governing the Toronto Police Service. The Board is responsible for ensuring the provision of adequate and effective police services in the City of Toronto, setting priorities and objectives for the Toronto Police Service, approving the annual police budget and selecting the Chief of Police.
---
Contact: Sandy Murray
sandy.murray@tpsb.ca
416-808-8090
You received this email because you subscribed to this mailing list on the TPSB website.

Click here to Unsubscribe