Toronto Police Services Board concludes virtual Town Hall sessions and schedules next Board meeting for August 18, 2020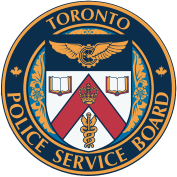 The Board, today, concluded a series of
virtual town hall meetings
held on
July 9, 10, 15 and 16, 2020
. These meetings were created in response to the thousands of messages that the Board has received, as an opportunity to hear directly from the public on matters concerning police accountability, reform, and community safety priorities. The town hall meetings followed an open format, and allowed the Board to listen, hear the voices of our communities, and to create space in discussing the critical issues of reform, accountability, and community safety. In addition to those who were able to participate live in these virtual town halls, a mechanism for input was created to allow members of the public to contribute their ideas in other ways, by sending in written submissions, as well as video and audio files. The submissions the Board received are being compiled and will be accessible here before the next Board meeting:
https://tpsb.ca/consultations-and-publications/july-2020-town-halls
. The Board wishes to thank all members of the public and organizations that participated in these Town Halls, viewed them online, or otherwise made their views on these important issues known.
In addition, please be advised that the Board meeting originally scheduled for Thursday July 30, 2020 has been
cancelled
. This follows the scheduling of a number of other meetings and venues for discussion over the summer months, including a
newly scheduled Board meeting to be held on August 18, 2020
. This meeting will be focused on a number of key reports, including the report referred from the Board's meeting of June 19 regarding recommendations arising out of current events and which will include an overview of key themes that were discussed during the Town Halls meetings. The Board will also receive a report from the Toronto Police Service concerning body-worn cameras and a report from its Anti-Racism Advisory Panel (ARAP) on a framework developed to monitor the implementation of the recommendations arising from the Inquest into the Death of Andrew Loku. More details with respect to this meeting will be provided as soon as possible.
---
The Toronto Police Services Board is the civilian body responsible for governing the Toronto Police Service. The Board is responsible for ensuring the provision of adequate and effective police services in the City of Toronto, setting priorities and objectives for the Toronto Police Service, approving the annual police budget and selecting the Chief of Police.
---
Contact: Sandy Murray
sandy.murray@tpsb.ca
416-808-8090