Toronto Police Services Board Virtual Town Hall -- Additional Information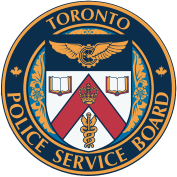 The Board would like to thank everyone who expressed interest in participating in the virtual Town Hall meeting. We received interest from hundreds of members of the public who wish to speak at the Town Hall meeting originally scheduled for July 9, and, as a result, the decision was made to extend the consultation from one day to allow for four full days of speakers. The Town Hall meeting dates will now be July 9, 10, 15 and 16, with each meeting running a full day from 9:00AM to 4:30PM. For those who have been confirmed to speak at a Town Hall meeting, additional information containing call-in details for their respective time slot has been provided by email.

The Board appreciates that there are members of the public who may not have been confirmed to speak at a Town Hall meeting, but who still wish to participate. We would also like to hear from all voices who wish to be represented and are making space for these ideas and views. Those who would still like to contribute may provide a written, audio or video submission by July 10, 2020 using the following link: https://tpsb.ca/town-hall-sign-up. These submissions, provided they adhere to the relevant components of the Board's Procedural By-Law on deputations, will be made public on the Board's website at a later date, and will be considered as part of the Board's official record. These submissions will also be considered in the Board's deliberations on the matters raised.

As always, members of the public are encouraged to attend the Board's virtual meetings; the link for the meeting of July 9 is https://youtu.be/AHYyKbctfSk and links for the additional meetings of July 10, 15 and 16 will be added on the Board's website as they become available.

We would like to emphasize that we appreciate and understand the importance of community consultation and participation, and we thank the members of the public who have come forward to share their views on these important issues as we navigate our collective way forward.

---
The Toronto Police Services Board is the civilian body responsible for governing the Toronto Police Service. The Board is responsible for ensuring the provision of adequate and effective police services in the City of Toronto, setting priorities and objectives for the Toronto Police Service, approving the annual police budget and selecting the Chief of Police.
---
Contact: Sandy Murray
sandy.murray@tpsb.ca
416-808-8090