Toronto Police Services Board Statement Regarding Today's Announcement by Chief Mark Saunders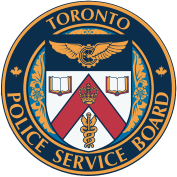 As Chief Mark Saunders has today announced that he will be resigning his position effective July 31, 2020, the Toronto Police Services Board would like to thank him for his over 37 years of incredible dedication to the Toronto Police Service and to the residents of this city. As we get closer to his time with the Service coming to an end, much more will be said about Chief Saunders' extraordinary expertise as a policing professional and his commitment to moving the Service forward as a progressive, compassionate and excellent organization.

Under the Police Services Act, the Board has the sole responsibility of appointing the chief of police. The Board will ensure that Torontonians see no gap in leadership, especially during this challenging time, and will be considering who will act in the role of chief after Chief Saunders' departure on July 31. The Board is also developing a comprehensive chief selection process to appoint the next Chief for the Toronto Police Service, a process that will incorporate public consultation and input in a meaningful and proactive way.
---
The Toronto Police Services Board is the civilian body responsible for governing the Toronto Police Service. The Board is responsible for ensuring the provision of adequate and effective police services in the City of Toronto, setting priorities and objectives for the Toronto Police Service, approving the annual police budget and selecting the Chief of Police.
---
Contact: Sandy Murray
sandy.murray@tpsb.ca
416-808-8090