Statement from Toronto Police Services Board on Second Anniversary of Yonge Street Attack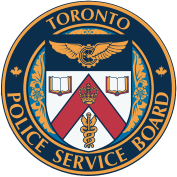 Today, we commemorate the second anniversary of the tragic attack on Yonge Street. Our heartfelt thoughts and deepest sympathies remain with the families and friends who lost loved ones so tragically on April 23, 2018, along with those who were injured on that day. We acknowledge that for many, the emotional trauma remains, or is triggered on this anniversary, and we encourage Torontonians to support each other as we, as a city, work to heal together.
This year, the commemoration must take on a different nature, due to the impact of the COVID-19 pandemic and the need to ensure the health and safety of the public. But whether in person, or virtually, our collective strength is powerful and strong, and the incredible character of our city, will, undoubtedly, shine through.
Along with Chief Saunders, on this anniversary, we commend the dedicated Members of the Toronto Police Service, who worked with other brave first responders on that fateful day to protect us with extraordinary courage and compassion, despite the dangers they faced. We are immensely proud of the heroism that our Members displayed that day, providing prompt, caring, professional and critical assistance to victims, while acting swiftly to bring the threat under control. Today, too, in the midst of an unprecedented period in our lives, our Members continue to display that same heroism, confronting risk and danger with the utmost diligence and dedication, each and every day, committed to the safety of the residents of this city, whatever the circumstances.
As we mark this somber anniversary, we honour the victims of this senseless tragedy, pay tribute to the incredible heroes of that day and pledge to continue to support one another, united in the spirit of love and compassion that is the hallmark of our city.
---
The Toronto Police Services Board is the civilian body responsible for governing the Toronto Police Service. The Board is responsible for ensuring the provision of adequate and effective police services in the City of Toronto, setting priorities and objectives for the Toronto Police Service, approving the annual police budget and selecting the Chief of Police.
---
Contact: Sandy Murray
sandy.murray@tpsb.ca
416-808-8090