Toronto Police Services Board's Statement with respect to the Use of Clearview AI Technology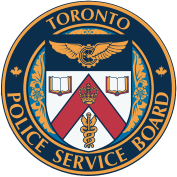 At today's Toronto Police Services Board meeting, Chair Jim Hart read the following statement with respect to the use of Clearview AI technology:
The use of Clearview AI's face recognition service by some Toronto Police Service Members has raised serious questions regarding the use of this technology. Members of the community have a legitimate interest in this topic. The Board appreciates the dialogue that has been generated, and understands the importance of closely examining and then discussing the various issues it raises, including the internal process for reviewing and approving new technology that the Service wishes to use.
As has been reported, the Chief directed the use of Clearview be stopped immediately upon learning of its unauthorized use, and subsequently, the Chief advised the Board about this matter.
There are many questions that the use of this technology has generated, and it is important that these questions be carefully considered and explored. The Service is currently in the information-gathering stage as it relates to Clearview AI. As the Chief conducts this review, the Board will remain in constant contact with the Chief with respect to this issue.
Once we have further information, and before any decision is made with respect to the use of this technology, the public will be informed about the Service's findings. At that time, the Board will place the item on a public Board agenda, and, as always, we invite members of the public to make a deputation on the item at that time to assist the Board in its consideration of the matter.


Sandy Murray
Senior Advisor

P 416 808.8090 | E sandy.murray@tpsb.ca

Toronto Police Services Board
40 College Street | Toronto, Ontario | M5G 2J3