Statement from the Toronto Police Services Board regarding Mr. Zhebin Cong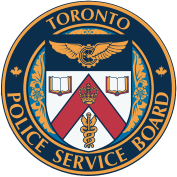 The Toronto Police Services Board shares the numerous concerns that have been raised regarding the recent incident involving Mr. Zhebin Cong, who did not return to the Centre for Addiction and Mental Health (CAMH) while out on an unaccompanied public pass, and subsequently fled the country.
The Board agrees that this case raises serious issues for the public with respect to a number of aspects, including appropriate and timely public notification, and acknowledges the considerable community concerns that arise from such a situation.
The Board supports Chief Mark Saunders' comprehensive response to this incident. Yesterday, July 18, he announced that the Toronto Police Service (the Service) has initiated two reviews with respect to this case; the first, a full police review beginning with Mr. Cong's departure from CAMH to his status today as being unlawfully at large, and; the second, an internal review of applicable procedures to determine if there are any gaps in relevant process, training and communication protocols.
The Board expects that this review will be significant and wide-ranging, leading to recommendations, where applicable, that will prevent a situation like this from happening in the future, strengthening existing processes and procedures and addressing any gaps that may exist.
The Board is committed to ensuring that the public has as full an understanding of the facts underlying the case as possible, given the personal and medical information involved, from the Service's perspective, as well as reviewing any outcomes and recommendations, and learning whether anything could have been done differently. Ultimately, the Board will receive the findings from the Chief's review, have an opportunity to ask questions and engage in meaningful dialogue, and ensure that the issues raised by the public are fully and effectively explored.