STATEMENT FROM THE TORONTO POLICE SERVICES BOARD REGARDING THE ONE-YEAR ANNIVERSARY OF THE ATTACK ON YONGE STREET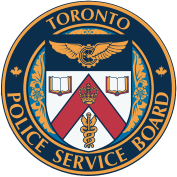 Today marks a solemn day for our city, as we reflect on the one-year anniversary of the attack on Yonge Street. Our deepest condolences continue to go out to the families and friends who lost loved ones so tragically on April 23, 2018, and our collective strength remains with those who were injured. We wish for your healing, both physically and emotionally, through this difficult process.
The Toronto Police Services Board stands with Chief Saunders in commending the dedicated Members of the Toronto Police Service, as well as all First Responders who, when faced with great tragedy and danger, ran towards it to keep us all safe. These individuals provided critical aid and compassionate assistance to the victims of the attack, while also acting swiftly to bring the threat under control. We so are proud of the bravery our Members displayed that day – true pillars of courage in the face of grave danger. Along with the whole city, we are also immensely thankful to the countless members of the community who helped and comforted the victims, and provided support to the many First Responders without hesitation and without question. In these selfless actions, the extraordinary character of our city allowed light to shine in a time of darkness.
As we all continue to heal from this senseless act of violence, may we be ever more resolved to support one another in the important work of keeping our communities safe.