Toronto Police Services Board Receives Community Survey Report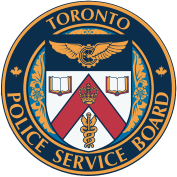 At its meeting yesterday, the Toronto Police Services Board received an important
report authored by Dr. Gervan Fearon and Dr. Carlyle Farrell and entitled "
Perceptions
of the Toronto Police and Impact of Rule Changes Under Regulation 58/16: A
Community Survey
."
The need for a community survey of this kind was first identified through the PACER
Advisory Committee, the Police and Community Engagement Review that focused on
how we can best provide fair and bias-free policing in a way that meets the needs and
expectations of the public. The Board took up that recommendation, championing the
importance of conducting a community survey as a key priority, and funding it through
our Special Fund. The Board also supported the importance of the development of a
Know Your Rights public education campaign, another key PACER recommendation.
What we learn from this community survey is critical and must be listened to carefully. It
is so important that we continue to have a dynamic and comprehensive conversation
around this topic – it must be both transparent, informed by community voices, as well
as data-driven. We take the findings of the report seriously, as it relays to us the lived
experiences of people who bring forward a perspective on community and police
relations that we need to incorporate into our policy-making and our operational
planning.
We continue to be guided by what lies at the core of our modernization philosophy:
we
are dedicated to delivering police services, in partnership with our communities, to keep
Toronto the best and safest place to be.
Getting that imperative concept right is an ongoing endeavour. We must continue to
take stock, to listen and to figure out what we need to do differently and what we are
doing well, in partnership with our communities.
In the meantime, the Board and the Service have continued to work to make progress
on these issues, for example, through the important work of the Board's Anti-Racism
Advisory Panel – ARAP – which includes a forthcoming race-based data collection
policy, and through a response to Justice Tulloch's report on street checks, including
the Board's decision to develop a community-focused public education campaign,
among many other ongoing initiatives.
Listening carefully to the results of this community survey, and working to meaningfully
respond to them, is part of this ongoing, important work.